Lily
It's hard enough saying goodbye to a beloved family pet, but having to witness the procedure in a clinical office environment is an additional gut punch while you are most vulnerable. That's why we opted for home euthanasia through Transitions Veterinary Services. Our dog Lily was immediately calmed by the veterinarian. Throughout the procedure, Lily was relaxed because she was familiar with her favorite backyard surroundings. And we were there too. Lily was peaceful, not agitated or frightened.

Thank you Sue Wilson DVM for your compassion and caring. We will remember our sweet Lily in nature, not in a sterile operating room.

If you love your pet, seriously consider this option.

Bob Couey, San Diego
Axel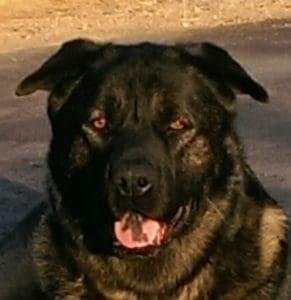 It has taken us a little time to even begin to get over the loss of our beautiful Akita/Chow..."Axel" We took a ride up to Long Beach to pick up a white Akita from the shelter and came home with you instead...You were completely opposite, black, a pup and full of energy beyond!!! That was 12 years ago and oh how fast they went! You were always a very special, sweet boy and as gentle as could be. We miss you terribly however, you let us know it was time. Thank you for all the wonderful years, we LOVE you very much! We were referred to Transitions Veterinary Services by a friend ensuring us their services were professional. We truly appreciate Justin coming out to our home on Super Bowl Sunday to help us with Axel's transition to Doggie Heaven. He was very professional and allowed us to take our time together until our baby boy fell asleep...It was very comfortable and peaceful, and we appreciated it very much. The Caby Family
Juno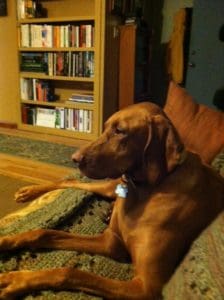 We said our tearful goodbyes to our beloved Vizsla  of 11 years, Juno, with the expert care and caring of Dr. Sue Wilson today.  Dr. Wilson was wonderful to all of us (humans and pets alike) through the whole process and Juno went peacefully to sleep after having some last tasty treats.  She is at peace and so are we.  Thank you, Dr. Wilson. Sue and Rad Cox, Lakeside
Maverick
| | |
| --- | --- |
| | Lauren Allison |
Fergus
Dr. Wilson came to my house to give my 15 year old Westie, who was suffering from cancer, a pain-free passing.  She was gentle and kind.  He died in my arms rather than on a cold steel table in a doctor's office.  She took him with her to have an aquamation, which is much better for our planet than cremation.  I highly recommend Dr. Wilson and the entire process.
Rita Moore
Nino
Dr. Altman was wonderful! I'll never forget the heavy feeling of indescribable sadness that overwhelmed me when I answered the door. Even with all the preparation and mental exercises that led up to this day. I still wasn't prepared, I guess grief can be sneaky like that. Dr. Altman was very calm, patient and reassuring. He chatted a bit with my husband and I. We got to learn of his background and how he came to this profession. Through his words we were able to see his heart for animals. My sweet boy Nino found comfort in his presence. Everything was well explained and carried out with compassion and gentleness. The aftercare arrangements with "Always With Us" were nothing short of amazing. The details were carefully thought out and the remains of our best friend were perfectly packaged with a personal touch. I still struggle everyday with if I made the right decision and with time I'm sure I'll make peace with it. My prayer is that I'll never have to make this decision again. However, if I did, I would choose Dr. Altman and Robin 100x over. From the most tender parts of our hearts, we thank you!!
Brittny, Gerrard and Nino
Toby
Transitions made a way for my pet when he was in distress. Already with a full schedule, Justin made it to my home as his first appointment when they could hear my dog was in need of help.
I'm so grateful that Justin made the experience as pleasant as possible and I know my Toby was in good hands of care and compassion. Thank you for taking care of us. #staygolden
Anna and Toby Painter
Animal
We made the difficult decision to euthanize our wonderful 18 1/2 year old cat Animal, and Dr. Justin Altman made it so much easier than it could have been. We had already been grieving Animal's end of life so when Justin arrived, his kindness, warmth and professionalism made the "transition" dignified and beautiful, despite the profound sadness. I am a physician and I wish I could offer such a sweet end of life to my mother and others around me facing the end of life. Justin is exceptionally good at helping others through this process and I cannot speak highly enough about his compassion and expertise.
James Touchstone, M.D.
Tella
While the Pandemic lockdown turned our lives upside down, it brought our family together 24/7 and allowed us to be fully present with our golden Tella during her last year.  This meant many, many walks meeting new neighbors, joining in lots of yoga, meditation and work out sessions and of course countless belly rubs and tasty treats. When her final day arrived, Transitions was there for us.  Within an hour Dr. Altman was at our home ready to support us at this most difficult time.  His compassion and patience helped make Tella's transition bearable.  He took time to explain each step of the process and allowed us as much time as we needed to say our final goodbyes.  After 15 1/2 years our beautiful, loving girl went peacefully surrounded by her family.  Thank you Dr. Altman.  Tella will live forever in our hearts!
With gratitude,
Sable
Dearest Dr. Altman and Mrs. Robin Altman,
This Testimonial provides our view of Services you have provided us,
Paula and James Boyle in putting to rest the suffering end of life pain
our precious hybrid Havana Brown feline "Sable" was experiencing.
Although we had a wonderful Veterinarian that kept Sable
in excellent health for 19 years 7 months 17 days; it became clear our
most considerate choice was keeping her at home for her passing.
As a result of our search for someone to help us here at home, a friend
whom had used your support, referred us to you two wonderful people!
Shortly after Justin arrived on Sunday, 27 December at 10:30am,
with Sable in Paula's arms, Justin gave her a sedative to relax her.
Justin kindly told us to take all the time we needed before he would
administer the final shot.  When he did she went very peacefully.
He handled her little body so respectfully and gently, wrapping her
in a soft blanket to take her to Robin.
This Sunday we will pick up her URN with her ashes and an ink and clay paw print,
and complete the cycle of her wonderful life with us!
Thank you Justin and Robin!
Spooky
I've waited to send this email because, even after so many weeks, I find it difficult to think about the event of September 30th.  Justin (Dr. Altman) arrived at my home a few minutes early for our scheduled appointment.  He was caring and patient with me explaining the procedure and what would take place after my pet was taken from my home.  I would definitely recommend Justin and Transitions Veterinary Services to anyone faced with the extremely difficult decision to have a pet uthanized.

Teri Sawdey
Darcy
| | |
| --- | --- |
| | Thank you so much, Dr. Altman, for helping our wonderful Darcy pass away in the comfort of our home and surrounded by our love. She was such a very special dog, and we feel lost without her. Our other dog, Kaylee, misses her gentle playmate as much as we do. She goes to the carpet they used to love to play on, she squirms around on her back, and then she looks around the room and barks, apparently calling Darcy to come and play. Darcy was number one dog, and Kaylee was very happy to be number two. Now, like us, Kaylee is relearning how to do things without her pal to lead the way. Thank you so much for helping us through this very difficult time. We may not have shown our appreciation when you were here, but we found great comfort in your calm and caring manner, your gentle explanations of the process, and your consideration both of Darcy's needs and of our needs during our last moments with her. Your experience with animals and your medical knowledge shone through, but brighter yet was your compassion and kindness. Thank you again for everything -- Terry and Kenn Anderson |
Mocha
Words can't begin to describe how loving and caring was our experience with Dr. Sue Wilson as we said good bye to our Chocolate Lab Mocha.  She was nearly 17 years old and we had her since she was 8 weeks.  She was truly a fun and loving part of our family.  Dr. Sue was kind and gentle, she clearly cares for every one of the pets and families.  The Circle of Life memory box and paw print are so beautiful.  Thank you Dr. Sue for helping us through this difficult time.  We are doing well now, (2 weeks later), knowing Mocha left this world so peacefully, and is now happy, chasing balls and romping like a pup somewhere!  Janice and Mike.
Lucky
Dr. Justin Altman came to our house one night in March to help us say goodbye to our "Lucky" dog. She knew him from the neighborhood mostly. She was one of his patients that rarely came in to the office to see him. When she did see him though, he was always kneeling down to her level having a talk with her.
What a relief it was for us and Lucky to be at home where everyone was comfortable. Justin provided the most loving, caring atmosphere possible. Even on the way out the door as my husband helped carry Lucky, Justin was there for us.
Thank you Justin and all of you at Transitions,
Joe and Linda Harrison
Tiki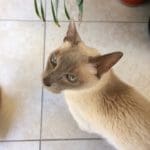 Justin Altman DVM from Transitions Veterinary Services is AMAZING! We had called several mobile veterinary services, left messages, they never called back. Our 17 1/2 year old Tonkinese cat Tiki, was suffering. We wanted a vet to come to our home to help Tiki pass to the other side. We had reluctantly made an appointment with a vet to bring him in to a veterinary hospital. That night, we tried one more mobile veterinarian at 8:40 pm, Justin answered right away. We told him our situation and he came the next day at a time best for us. He was so kind and did an amazing, kind job helping Tiki pass peacefully. As a family, we highly recommend Justin Altman DVM from Transitions Veterinary Services.
Sally
Dear Dr Altman,
I just wanted to tell you again thank you for coming to help us let Sally go. We agonized for a couple of days not wanting to wait too long but not wanting her to go too early.
Kenna is autistic and her cats are her best friends. As difficult as it is for me to lose a pet it's 10 times harder for Kenna. You have a calming presence that made Sally's passing easier for us. The time you took to reassure us that we had made the right decision for her, the way you explained everything that you were going to do and the loving way you handled Sally meant more than you can possibly know. When you left Kenna said "it felt like he was a friend and I'm glad he was here to help us."
If there is any part of this you think would be appropriate to use as a testimonial please feel free to do that. I really just wanted you to know that you made a positive impact on a very sad day and that is hard to do.
Linda Soule
Baylie
Having to say goodbye to your beloved pet rates as one of the worst days in life, no question....but if it has to happen, and you have to *make the choice*, this in-home service is beyond priceless. Yesterday we had to make that choice for our precious 14 year old Golden Retriever, Baylie, and we were lucky enough to have Dr. Justin Altman answer our call and come. Couldn't have been more comfortable, peaceful, knowledgeable, and compassionate. Dr. Altman is indeed a special human being & practitioner and left both my husband and myself feeling, and even saying to him, that if WE ever reach a point like our sweet Baylie-Girl did, we'd want Dr. Altman to euthanize us! Seriously---he's that good. If you have to go, what better way than lying on a stack of comfy pillows, soothing music, meded-up, and surrounded by those who love you best to see-you-out, respectfully celebrating a life well-lived. There's absolutely no question for us that this is the only way we'll ever go if we need to *make that choice* for any of our other beloved pets when their time comes. Thank you again, Dr. Altman.....with MUCH appreciation!
Carol Ochs
Hachiko
Dear Sue Wilson,
We just want to thank you for what you and the"Transitional Veterinary Services"did to relieve the pain and future pain of our loved and precious Hachiko. We almost had our Ratty 10 years, and devoted everyday to making her days enjoyable and gratifying. We certainly didn't want to "put her down," but than, we realized that we were being selfish. Just looking into her eyes, and all the other symptoms she was having, we felt we needed to let go, and we finally did.
Performing this action in our home was truly an advantage, and so humane for all of us. We had the chance to love her, say our goodbyes, tell her how much we appreciated her throughout the years, and comfort her until the end. You were so supportive, accommodating, thoughtful and kind. Thank you for all you did to perform this relief in such a loving & caring way. We appreciated all your time and loving care. Thank you from the bottom of our hearts.
Sincerely your,
Norbert & Truelene
Belle
I want to thank Transitions for being there when I needed them. You were recommended to me by my vet and I'm so glad I took his advise. This was not the first time I've had to lose an animal. It's never easy, of course, but Dr. Altman was so kind, so understanding. The whole procedure was done smoothly, warmly...my Belle benefitted from the way she was handled and treated and so did I. I am glad I chose to have her euthanized at home. She was always so nervous at the vet...I wanted her last moments to be at home- in a familiar, not a frightening place. Thank you, Transitions.
Judy Hyde
Corrie
After researching in home pet euthanasia online, we decided that when it became time to help our 15 year old dog over the rainbow bridge, we'd be using the services of Transitions. Last night, (Sunday) we made the agonizing decision that now was the time. We contacted Anne at Transitions and didn't expect to get an appointment last night but when we explained that we hoped our dog wouldn't have to experience any more pain, Anne arranged for Dr. Sue Wilson to come to us at 7pm, just 90 minutes after our first call. Just as the other reviewers described, Dr Sue entered our home with a lovely calming energy and both of our dogs were immediately at ease. She patiently and quietly explained the process and encouraged us to have the younger dog present so he could get closure regarding the passing of his big brother. The whole process was peaceful, quiet, calm and dignified and we're so happy that we were able to provide this quality end of life care for our dog who has given us so much over the years. Our heartfelt thanks to Dr. Sue for her caring and considerate treatment of our beloved boy and we would highly recommend her to anyone who is making this type of decision for their pet.
Helen Dalziel
Mr. Bojangles
I am deeply grateful to Dr. Sue Wilson for the caring and comforting she gave me while providing at-home euthanasia for my sweet cat, Mr. Bojangles (AKA Bo), who was terminally ill with kidney disease. I decided to have Bo put to sleep at home to avoid subjecting him to the struggle, discomfort, and anxiety associated with a vet office visit and obtained a referral from his regular vet. This turned out to be an excellent decision for both Bo and me.  Dr. Wilson's gentleness, compassion, and professionalism put me at ease immediately and throughout the procedure. I would recommend Dr. Wilson wholeheartedly.Susan Levine
Tamia
We used the services of Transitions to euthanize our dear cat, Tamia, who was terminally ill with cancer. Tamia detested being in her cat carrier, and going to the vet, so we decided her end should be at home on her bed. We are grateful to Dr. Wilson for the compassionate way in which she interacted with us and Tamia. She was professional, while at the same time, sympathetic and caring. She first prepared us for what to expect, and throughout the procedure, she explained each step. She handled Tamia gently. In he end, she asked us if she could help us in any other way. A week later, to our surprise, we received a beautiful condolence card from Dr. Wilson. Difficult as the whole event was, we are glad that Tamia passed away in her comfortable bed under Dr. Wilson's gentle hands. We cannot recommend Dr. Wilson enough.
The Bishop Family
Princess
Life if full of new experiences, and I want to relate one which involved our family with the excellent veterinarian Dr. Sue Wilson. Last Friday my octogenarian parents and I lost a precious friend of seventeen years, when we finally had to have our beloved cat Princess put to sleep. From the age of two years, we had nursed her every day with Fluconozole tablets, in order to combat the Crypto fungus which she contracted during her years as an outdoor cat who was only an occasional visitor to our house.
During the early years this impractically involved having to go to Mexico to purchase the medication, since north of the border it was prohibitively expensive: $10 per pill, and the dose was one pill daily. In other words, we did everything possible to make her life both happy and possible. And she was a happy cat, and a loving and playful companion. In fact, the amount of effort we went to on her behalf, for which she more than amply rewarded us with love and affection, made her as much a part of the family as any of us. We viewed her as a person.
When the end was in sight, we called Dr. Wilson's office, and made the appointment for that very afternoon. We have had many pets through the years, though probably non who lived as long as Princess, or in whom we had invested such length of daily effort, the emergent fungus always lurking just below the surface.
The receptionist was caring, understanding, and offered us the prospect of great flexibility: "If anything changes, just give us a call." You can imagine our emotional state when, having made the arrangements, Princess started showing enough signs of life to cause us to call back and cancel the appointment. Just as she had said, it was "no problem" for Dr. Wilson's office. We could call when we were ready. A week went by, and Princess' condition was deteriorating. We called again; and once again, it was "no problem."
Later that afternoon, Dr. Wilson arrived. This was the first time that we had ever had this done in the home, and being an urban family we're just not used to the idea of putting down an animal at home. But Dr.Wilson very soon made both us and Princess comfortable, and helped us to let her go in beautiful, peaceful fashion. That was Friday; this morning, Monday, we received a sympathy card from her; this is our thank you in return. We are indeed grateful to Dr. Sue, and we will definitely call her again.
With sincere thanks,
The Polhamus Family of Pacific Beach, San Diego, CA.
Clementine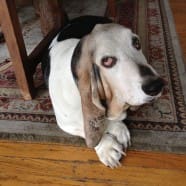 I can't recommend Dr. Vollaire enough.
Unfortunately we had to use her services for our sweet basset, Clementine. We were referred to her by the emergency vet hospital. It was a Saturday and she was able to help us---thank goodness. I really didn't want to have to do it in a cold, strange OR, and then walk out sobbing through a waiting room full of people. I wanted my dog to be comfortable, in her favorite spot with familiar scents of her home. I'm just so grateful that Dr. Vollaire offers this service.
She was very gentle and calm, reassuring and sympathetic. She was such a blessing during a horrible time. I also really appreciated that she had the man from pet cremation meet her at our house to transport our dog. Her taking care of all of that made everything so seamless.
Thank you Dr. Vollaire!
Cali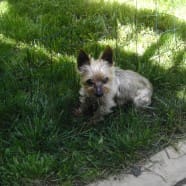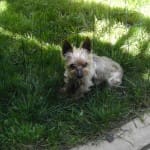 Thank you for your card and taking such good care of Cali. I know you hear this all the time but Cali was truly a special dog.
In addition to her near human personality, she sent out annual Christmas cards that were met with great anticipation and had her own facebook page with more fans than me! Although it was hard to let her go, it was harder to see her withdraw from life as she grew older and her body failed her.
When I went on deployment a year ago I did not think she would be there when I returned but she was. I think Cali hung in there for one more special year together. I was able to talk with my brother and his family back in Ohio and describe for them how positive home euthanasia could be versus going to the vets office.
They were unaware of this option and only days later made the choice to have their beloved dog euthanized at home after struggling with diabetes and seizures. I think the fear of going to the vets office held them back but after hearing of my experiences, it was just a little easier to say good bye to Sparky.
You were awesome and very thoughtful which made giving Cali to you much easier. I gave your card to my neighbor who has two elderly dogs because she was very impressed with how I felt.
Best of luck to you and thanks again for your professionalism!
Tyson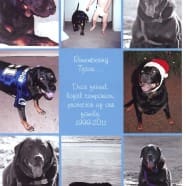 Dr. Vollaire, thank you for your services. You made such a hard decision easier to bear with your kind and encouraging words.
We appreciate you helping us with the passing of our beloved Tyson. He was such a wonderful member of our family and we were all sad to see him go. I was grateful that we were all able to be with him when the time came to say good bye, it made such a difficult situation somewhat easier to bear just knowing he wouldn't be alone but surrounded by the family that adored him.
Kitty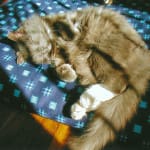 We know Kitty is in a more peaceful place. We really appreciate your kindness, sensitivity, and consideration towards us and to Kitty – it helped us through a very difficult hour.
Sincerely, Kitty's Family
Kelsie
We were in urgent need of a veterinarian to come to our home (I refused to go to a clinic or ER after 2 past experiences that traumatized our pets and us).
Dr. Vollaire answered my call when I needed her most. Our beloved 18 y/o cattledog/shepherd mix suddenly started suffering from respiratory distress, and we believe she had suffered a heart attack moments before I placed the call; but the trouper she was, she came back to us! But we knew she was still suffering.
That is when I called Dr. Vollaire. (Sheer luck that I found her first during my frantic internet search, viewed her site and called immediately.) She was so understanding and compassionate (hard to believe she could even smoothly, our sweet girl was comfortable for the entire process.
I would highly recommend her to anyone who chooses in-home euthanasia.
Thank you again, Dr. Vollaire, you were truly our angel today. Thank you so much. I know Kelsie was comfortable with you. It was obvious she trusted you when she lifted her head and rested her chin upon your forearm – and you made us feel comfortable too. We miss her terribly, but we know she had a long and happy life and she is at peace now.
Kelsie's Family April 16th, 2010
Yuri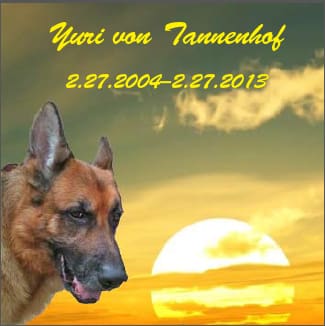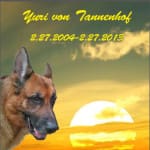 Dear Melissa
Chuck and I want to let you know how much we appreciated your visit to our home on February 27. You were not only highly professional in every way, but were able to combine this with compassion and empathy. As you know, it was an incredibly stressful and emotional time for us all.
Our wish for beloved Yuri was to have him no longer suffer and to have a peaceful passing. We have no doubt in our minds that, thanks to you, this was indeed the case, and he left surrounded by love.
We also want to tell you that the service provided by Friends Forever was exceptional. Charity was understanding and patient, and both she and Travis are to be commended for their dedication and attention to detail.
Yuri's urn now resides beneath his favorite thuja tree, and Friends Forever also delivered a tasteful selection of mementoes that we will treasure. We have communicated this to them.
Because the circumstances are so heart rending and painful to revisit, perhaps you may not get much feedback. However, both Chuck and I would feel remiss if we neglected to do this.
In gratitude,
Dino
How do you say goodbye to a beloved loyal member of your family of 16 years? One that gave you unconditional love and protection without expecting anything in return. Yesterday we had to make the difficult decision to say goodbye to our dog Dino.
Although we knew we were doing the right thing it was still extremely hard to come to terms with putting her down. Transitions is a fitting name, Dr. Vollaire couldn't have been more soothing, patient and kind. Dino is not the kind of dog who warmed up to strangers but she was accepting of Dr. Vollaire right away. She showed no fear or anxiety as Dr. Vollaire gently transitioned her into a peaceful passing.
I really feel like I honored my Dino by having her final moments at home. I would recommend this service to anyone faced with this difficult decision. I have no regrets. I've never been able to say that in the past when dealing with the same situation. –Alisa M.
Buddy
I cannot recommend this service highly enough.
Dr. Vollaire came to our house at very short notice, and her kindness and expertise made a difficult time much easier for our family. Even more importantly, it was a peaceful and painless process for our beloved dog, Buddy.
Thank you so much for providing this service.
Megan R
Can I give more than 5 stars??
Deciding to euthanize a beloved, furry member of your family is probably the toughest decision you can possibly make. I knew it was time for my dog to join that giant dog park in the sky but I didn't want his last memory to be the inside of a veterinary hospital.
Enter the amazing Dr. Vollaire. She was patient, explained everything, and gave me as much time as I needed to say good-bye. She made the experience peaceful, natural, and painless for both me and my dog. I can not recommend her enough.
Maggie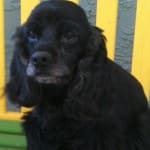 First of all I did a lot of research internet/friends/yellow pages and when I saw/read Transitions web page on the internet. Something inside of me told me that this was the last resting place for our Maggie a companion for 13+ yrs., I had to spell out d-o-g.
Because I used to tell my family and friends that Maggie was our daughter, together we have five Daughters and one Son and they all called Maggie their Black Sister, she was a SOLID BLACK Cocker Spaniel. She traveled with us in 43 states, flew with us , stayed in Hotels with us. Melissa R. Vollaire, DVM was an angel sent to us from heaven.
Thank you.
MewTwo
Thank you 'Transitions' for such a wonderful service. Dr. Suzy (Fincham-Gray) and her assistant Cassandra are angels. Kind, compassionate, sweet, polite and accommodating. And absolute experts at what they do.

In the past, I've taken our end-of-life pets in to our vets office or Emergency clinics, to be put to sleep, and it has always been sheer torture. The worst part is they take your beloved pet away from you to insert the catheter, and because they have other patients and procedures going on, it takes forever, and there you are left in a cold room sobbing and worrying and feeling so guilty to be putting your baby through such agony. It's AWFUL!

Not so with Transitions. I was able to hold and love our kitty, MewTwo, through everything and she was relaxed and comfortable. Her transition was peaceful and natural and I can't thank you enough Dr. Suzy.
Sincerely, and with much appreciation,

"You think dogs will not be in heaven? I tell you, they will be there long before any of us." – Robert Louis Stevenson